Happy Friday! It's been a minute since I've done a Friday Faves around here (more like three months..but who's counting, amiright?). I've had a lot of time to find myself some new faves, and I'm so excited to share them with you! (Spoiler alert: it's about to give you some major summer feels! ☀️)
One piece swimsuits
Guys, I am alllll about one pieces this summer. Let me give you a background. I used to be v anti one pieces, because I felt that wearing one was admitting you didn't look good in a two piece. I was never 100% confident in my two piece bikinis, but I wore them anyway just to prove that I could wear them, ya feel me? I'm planning on writing a more in depth piece about my favorite one pieces and why you gotta find your confidence in a swim suit, so stay tuned for that. 😉 But ANYWAY, now I don't care what people think about my swimsuit (bc that's a waste of my time) and one pieces are trendy again, so you best believe I got one from Aerie as soon as I got my first paycheck this summer. Not only are one pieces SO flattering, they're just as cute as a two piece. And, when my family goes to the beach every summer, we stay at a condominium complex with an outdoor bar and grill, so I can eat my fries on the beach with NO bloating fears. BLESS.
Obnoxious pool toys
What kind of basic would I be if I didn't give my swan floatie a shoutout?? I got this swan floatie from Aerie when I got my one piece, and I'm obsessed.
Taylor Swift would be so proud! My friend Meredith has a donut, and you can image our freak out session when we blew them up for our photoshoot. It's the cutest pool accessory, and I'm so excited to spend my summer floating around my pool in my swan. I'm feeling like I might cave in and get myself another one, just because I'm so dang obsessed. Floating avocados, anyone?? 🥑🥑🥑
Lavender
Didja know that lavender is more than a nice scent? This essential oil has so many uses, and I might just write a post about how lavender can change your life. I use the oil at school when I'm stressed out or can't sleep, and it truly does make me feel calmer as I smell it. But after some researching, I've also learned that lavender oil can help fade acne scarring (holla @ that), and you can steep it in tea for a fun twist on your plain drink.
But most exciting for me was my frozen lavender rose lemonade from my favorite local coffee shop, Four Twelve. If you follow me on Instagram, you'll know how much I'm obsessed (because I'm literally there all. the. time.) I found a copy cat recipe for you here, and I'm not kidding when I say this WILL change your life. You need to make this, and you will understand why I'm so obsessed.
Pineapples
I know what you're thinking: I'm not the first here to announce my love for pineapples. They're one of the trendiest things this summer, so I won't bore you with why I'm obsessed – I'm sure you can figure that one out for yourself. But my mom picked up this shirt from Target, and I already know it's going to be my go-to comfy tee to wear this summer. Paired with denim shorts and cute sandals, it's literally my definition of the perfect summer outfit. What is it about fruit that makes it so cute and Instagram worthy? If you have an idea, lmk in the comments below, because I am SO guilty. 🍍🙋🏻
SheIn
SheIn is my latest shopping addiction, thanks to my friend/former boss Erica. I was hesitant to try it out, because they offer super trendy clothing for incredibly low prices, which seemed too good to be true. But I ended up giving it a try, and I was so impressed! I bought this dress below for $17…how crazy is that??
While it is scary to buy from an online retailer not based in the United States, in my experience (and after reading countless reviews online), I think SheIn is worth it. You definitely have to read the reviews of the item you want to purchase. People leave honest reviews saying whether or not the item is worth the purchase, and many post pictures as well so you can see what the product looks like in real life. While you do get what you pay for, I was so happy with my dress! I'm planning another purchase from SheIn now, because I'm cool with paying lower prices for trendier clothes since they probably won't last me as long as a good basic piece (you can read more about that in my previous post). I'm so happy I took the leap and shopped there, because they have such cute clothes that I'm sure you'll love, too.
Scandal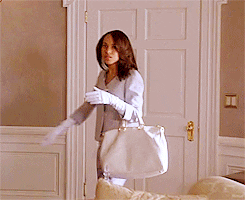 I had to throw this one in here! I've been watching Scandal NONSTOP since I've been home for summer, and it makes me want to change my major to Political Science so I can be Olivia Pope. The newest season (season six) comes to Netflix today, and even though I'm only in the middle of season five, I'm so excited to be caught up! Kerry Washington is all the goals and gives me all the boss feels, and in typical Shonda Rhimes fashion, once you start this show, you just can't stop. If you're in need of a good show to binge, I highly recommend this one if you haven't seen it already.
What are you current faves? I'd love to hear! Let me know in the comments below.